Try Our BRAND NEW, Lightning-fast Turbo SpeakerSearch© Tool!
Speaker Programs in leadership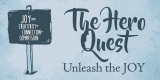 No matter how successful or stuck we currently are, we can live life more powerfully, deeply and joyfully. This is the ancient wisdom of The Hero Quest. These tales were never about defeating monsters. They were always instead about showing us how to walk a path of more conscious and mindful living. Why should we care about being more conscious in our living? Because consciousness expansion ha...

This speech can be tailored to the audience and the time slot allotted. (This is what can be discussed in a 1-2 hour presentation. All presentations include handouts and powerpoint files to provide more details on the content). Gary explains how to begin today to create a fully motivated and engaged workforce. Attendees will learn: * How to use multiple no-cost techniques that improve com...

Ownership At Work: Creating an "I Make It Happen" culture Best Audience: Leadership/Sales Conferences, National/Regional Association Meetings, and Annual Meetings How would employee performance and productivity change if you had an "I make it happen" culture? Most organizations want their managers to play the role of a leader/coach yet most are too busy being a micromanager or ...

Every day we are faced with decisions that affect our performance, confidence, our belief, and our ability to keep moving forward. JJ's job is not to tell you how to do your job, but to give you principles to help you decide and act in a way that you can always lead and perform at the highest level. In this presentation, JJ shares his 8 Ps of Leadership & High Performance, actionable steps that ...

One of a kind, top of the world, international keynote speaker. Teamwork, Leadership & Success. Specializing in corporate events, client appreciation events, exclusive gatherings, private investor & shareholder experiences. Extraordinary presentations to inspire and connect with the audience on the importance of leadership, teamwork & motivation and overcoming adversity. His down-to-earth spea...