Try Our BRAND NEW, Lightning-fast Turbo SpeakerSearch© Tool!
Speaker Programs in teambuilding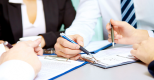 We have all been there...doing something we love, but feeling miserable with relationships and team dynamics around us. So, what are the key components of a successful team? What are normal stages of development on any team? How does a leader navigate these factors and develop a team that not only enjoys working together, but makes things happen? This session will discuss practical strategies for ...

Background: The U.S. Team has always been a force to be reckoned with at the Olympic Games. There are a number of factors that make them such an incredibly robust powerhouse. They have learned a clear understanding of developing strong communication, conflict resolution, trusty leaders, mutual compassion, cooperative goals and compelling buy-in. These are the same skills that make a powerful A...

"You can design and create and build the most wonderful place in the world. But it takes people to make the dream a reality." Learn why Walt Disney insisted his team members call him "Walt" and in doing so, built the world's largest entertainment company. From the famed "Windows on Main Street" to the Cast Members that make the guest experience special, and magical each and every day--Disneyl...

Making The Connection picks up where most planning processes leave off and translates organizational strategy into tactical plans for implementation. The model aligns individual efforts with organization goals to create high performing teams. In this interactive presentation, leaders discover the basics of developing top performing teams that set the standards for excellence and make going above...

Building a strong, cohesive team, as well as mutually beneficial client relationships and business partnerships can be powerful tools for productivity, goal achievement, and creative problem solving and absolutely critical for any strategic planning process. A former structural engineer, Jen "gets" the corporate world and the importance of an effectively functioning team. The goals of her inter...