Try Our BRAND NEW, Lightning-fast Turbo SpeakerSearch© Tool!
Speaker Programs in teambuilding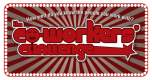 There are several versions of the Co-Workers' Challenge. Because we can customize the program based on your event needs, The Co-Workers' Challenge can be used as a keynote, workshop or main stage at your convention, meeting, or Holiday party. It can be tailored to fit your company's message and mission statement. It can be used as a motivational or keynote speaker or even as "jus...

• Create a POSITIVE culture that encourages TEAMWORK and rewards SYNERGY • Deploy the 6-Stage team building process that will ELEVATE your entire organization • QUICKLY identify and CLARIFY what's WORKING and what's not • Discover how the power of FOCUS can transform synergy and unity • Apply the SWOT Analysis to identify areas for EXCELLENCE and IMPROVEMENT • "Diminishers v...

We've all heard that a collaborative team, like a chain, is only as strong as its weakest link, but what if there are no weak 'links' - just different outlooks? Making a team more successful isn't always about singling out one issue and getting rid of it. To be truly successful, teams have to acknowledge all of their traits and characteristics and learn to understand how they affect the group ...

Your group will hear my amazing story of perseverance and overcoming the trials and obstacles of life. As a business owner and in sales myself for many years, I have ability to touch an audience and make them forget about all of their problems and give them a new refreshed perspective on life and their jobs. We will examine what is holding them back from their potential and why they aren't where t...

PROGRAM ONE: Your group will be inspired and motivated to communicate, collaborate, and create adaptive solutions when they meet Florence Nightingale - Live! Florence customizes her presentation to your group. Objectives include: 1. Your attendees will understand the ONE key principle that, when put into place, will: Facilitate teambuilding Increase employee satisfaction Increase patient sat...