Programs Tagged With "conference speaker"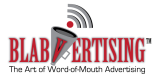 Discover how the top sales professionals leverage their relationships and stand out from a competitive marketplace. This high energy, interactive, and entertaining program has helped thousands of businesses create instant yet sustainable growth. Your audience will be motivated, entertained, and will receive turn-key success tools that they can put to work right away!! This program will be custom-tailored for your specific business, and produces immediate results. Your audience will discover the following: - Developing an ownership mentality - Why most networking is not working -"Referral Magic"- Grow your business by using this one word! - How to create a contagious culture that attracts the best team members and customers - Tons of motivational mental floss

(Keynote or 2-Hour to Full Day Program) John shares his Disney Leadership Strategies and experience to show you how you can lead effectively to create a productive, customer focused, positive and fun "Whistle While You Work" environment to increase productivity, sales, customer loyalty, improve morale and the energy in your organization. Learn the keys to how Disney and other successful organizations replace anxiety, apathy and stress with enthusiasm, achievement and energy. Associations, conferences and teams love this entertaining and inspiring program!

"Conor's Keynote, The Gift of GAB - Goals, Attitude, Behavior - is nothing short of spectacular." Benet Academy.  The framework for this inspirational program is GAB – Goals, Attitude, Behavior (creating Brand). The audience as you will see from testimonials below is anyone from HR, Sales, Marketing, Leadership, Associations, Oncology, Healthcare and Corporations. In this memorable and often hilarious program, Chicago based Irishman, Conor Cunneen presents a client customized twist on the Gift of GAB that will have you and your colleagues Energized, Educated and Entertained. They will leave with a SPRING in their step, a SMILE on the face, a BEAT in the heart (very important, that) AND AND AND implementable memorable ideas to Improve People, Performance and Productivity, Enjoyably, irrespective of the industry. Snak-King writes: "I cannot find words for the testimonial. I am not able to adequately put into words how awesome you were when presenting to our s...