Programs Tagged With "strengths"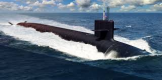 This is a program built around The Submarine Way methodology, patent pending system and C.O.R.E. process. What that means for you is that if you need a focus on change, leadership, onboarding, engagement, diversity and or inclusion, I can and do adjust the "aim of the speech to blow your audience away. We can and will tailor this program to your organization but the system itself never changes...

Your mindset is the most powerful tool in your arsenal for success. Doubt, negative self-talk, lack of confidence, and perfectionist thinking are just a few areas of your mindset that may be keeping you from the success you deserve. Being self-critical and having unrealistic expectations leads to disappointment. It is possible for you to recognize, change, and implement strategies for a better min...

This presentation discusses why businesses benefit from worrying less about what generation their employees come from and focus more on leveraging the strengths and talents they have regardless of age, culture or gender. This workshop/keynote introduces attendees to powerful behavior assessment tools used to improve communication and address real-world business performance challenges. Jef...

A high-performing work culture is an environment that empowers people to perform at their maximum potential. A work culture is the environment in which worker behaviors and norms result in the organization achieving extraordinary results by setting clear business goals, defining employees' responsibilities, creating a trusting environment, and encouraging employees to continuously grow and reinven...

Does success bring you happiness or does happiness bring you more success? Join me in an interactive keynote that will give you the steps and strategies that you can use to create a powerful and positive life. What would happen if you used happiness as the ultimate marker of success? What would happen if your client's, customers or family members got out of bed every morning excited and em...

When you recognize that people prefer to communicate differently, you can learn to identify their style and begin connecting like never before. During this session we explore the four communication styles. You'll use my tip sheets and learn to read 19 different signals that indicate the styles of others. With this understanding, you'll answer two basic questions and learn to identify commun...

Socks. Bad cooking. Love Notes. They all relate to leadership! Re-examine what your strengths and weaknesses are when it comes to leadership while you laugh and learn during "Allow the Journey but Forget the Socks: Leadership Principles for the Future." You won't leave without knowing how allowing the journey in leadership matters, and how socks can hurt you on that journey! Contact me to...

Life is about choices and in this day and age we have more choices than ever. In fact, we can get overwhelmed and paralyzed by all of the options. Instead of feeling confident about moving forward, we feel anxious about the paths we didn't follow. But there are steps we can take to aid us in making our decisions and increasing our Life IQ. Life IQ is about figuring out who you are, what kind...

The Bottom Line: Improve ROI, Leadership Skills, Communication, Trust, Awareness, Relationships, Career paths, Hiring Practices, Board effectiveness, Event Success. Team Building, Speaking Skills, Partnership communication, Collaboration, Customer Service Sales and more. Gallup has created a brilliant, 40 years of research backed model for individual, team and company development. Strengthsfin...