Try Our BRAND NEW, Lightning-fast Turbo SpeakerSearch© Tool!
Most Recent Programs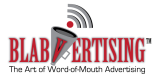 Discover how the top sales professionals leverage their relationships and stand out from a competitive marketplace. This high energy, interactive, and entertaining program has helped thousands of businesses create instant and long-lasting growth. Your audience will be motivated, entertained, and will receive turn-key success tools that they can put to work right away!! This program will be ...

My efficacy as a speaker hinges on my ability to connect/empathize with the mental/emotional challenges that my audiences face. While individual life experiences can be very different, we will all feel anxiety, fear, insecurity, apathy, and other internal barriers as we face challenges in our personal lives, organizations, and the world as a whole. It's my diversity of personal experience that...

To be a thought leader you have to have thoughts. You have to be prepared to articulate those thoughts and those thoughts must be capable of withstanding a pressure-test.

I can customize a presentation for your audience and time allotment, using the principles outlined in People Skills 101 or a similarly positive message as a framework. You can preview People Skills 101 at Amazon, https://www.amazon.com/People-Skills-101-Conflicts-Relationships-ebook/dp/B07KXDBMX8/

MAKE YOUR DREAMS COME TRUE! Your dream has power. It can inspire you. It can empower you. But will it reward you? Most people fail to realize their potential because their dream remains hypothetical. Put Your Dream To the Test takes your dream from ethereal to achievable. Learn how to crystallize your vision and galvanize your commitment. Hello, I am Marie Diaz and I would love the opportunity ...