Any Speaker.
Any Topic. Any Budget.
Often within minutes!
We specialize in emerging speakers. What's that mean? It means we help you find business professionals, authors, and other subject-matter experts who have knowledge and a message to share — but they don't earn a full time living doing it.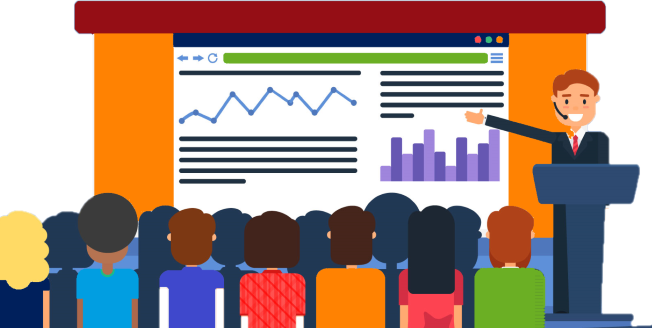 How It Works
Can you help me find a local speaker?
Of course! But a better question might be, "Can you help me find a speaker who's in the area so I can save on travel expenses?" Either way, the answer is a resounding "Yes!!" But a local speaker doesn't need to live nearby. Many speakers are travelling the world, on the road all the time. Perhaps you can piggyback on another booking the speaker has in your area. You get the speaker the day before or after the other scheduled event, and expenses are being covered by someone else! We'll help you find those too! The ideal way to find a speaker is to find the speaker you want, and book them when they are already in your area on someone else's dime.
How many speakers do you reach?
SpeakerMatch is the largest speakers bureau in the world, with access to THOUSANDS of speakers. Unlike traditional speaker bureaus, we're not committed to a specific roster of only professional speakers and/or celebrities. Not every event requires a professional motivational or Inspirational speaker, but almost every event uses the services of experts who speak. In addition to professional and emerging professional speakers, this service reaches business leaders, technical gurus, educators, seasoned public speakers, and other subject-matter experts who want to communicate what they know. Many of them speak for free or for expenses only!
How do you reach so many speakers?
We have access to the same databases of professional speakers and celebrities as any other bureau, but we also have SO MUCH MORE! Once a speaking opportunity is posted, we circulate the lead to SpeakerMatch members first unless you have a specific request for a specific speaker. If one of our members isn't a perfect match, we'll circulate your opportunity to an even wider audience of emerging speakers, authors, business leaders, technical gurus, educators, seasoned public speakers, technical specialists, medical professionals, and other subject-matter experts to help you find what you're looking for.
How much does it cost to find a speaker?
We don't charge a fee for finding a speaker. If you find a match, you negotiate speaking fees and expenses directly with any speakers you choose.
With that said, we can give you some pretty good guidelines:
Although some speakers will speak for free, understand they are spending time preparing their talk for you and traveling to your event, even if it's only a few miles away. Many speakers have books, products or services to offer. If you don't pay a speaking fee or buy materials up front, at least provide a table for the speaker at the back of the room and allow for at least a minor "pitch".
For any event, it might help to think of a speaker as entertainment. A good rule of thumb is to budget the cost for a speaker (including expenses) at $10-25 per attendee. The smaller your event, the more you should budget per attendee. This range can vary significantly for seasoned professional speakers, celebrities, and in-demand personalities. Only the top 1% or so of speakers make more than $10,000 for an hour speech.
We recommend finding at least $300 for each hour of a speaker time if at all possible. Maybe charge attendees, get a sponsor, or ask for donations? Note that some speakers already have sponsors that will foot the bill or help to defray your costs.
Are speakers' posted rates negotiable?
Speaker fees are almost always negotiable. You can sweeten your offer with perks like these:
Videography services (for the speaker's demo reel)
Booking multiple events at the same time
Media exposure (press releases, articles, radio, and tv appearances)
Buying products and services from the speaker (books, courseware, consulting time)
Products or services from your organization
Sponsorship opportunities
Booking workshops or training with the speaker
Donations to a speaker's favorite charity
Travel perks (airfare for spouse, additional hotel days, spa treatments)
How do I let speakers know about my opportunity?
The easiest way to spread the word and get bids on your opportunity is to
post a job
using the button below. After one of our staff reviews your post (we may contact you for more information), we'll spread the word through our network. You'll begin getting bids often within minutes. You can review all responses and contact speakers in your online Member Center. You can also select individual speakers by browsing our directory, and use the option to send a direct request to those you're interested in.
Will I get lots of phone calls and emails from speakers if I post a job?
Not if you don't want that. By default, your contact information is hidden from speakers and all contact is through our online system. You'll get notified by us when you have something to look at in your online inbox (we'll try to keep it to no more than 1 email per day).
How fast can you help me find an available speaker?
You can find a perfect match often within minutes of posting your job. Because all of our speakers have access to our complete database of speaking leads, they can decide which engagements are appropriate for them to submit their materials. Because we're not matching speakers and meeting planners manually, like a traditional speakers bureau, it's more likely that you'll find an appropriate speaker for your event quickly. Only qualified speakers for your posted topic and who are available at the time, date, and location will respond.
The fastest, easiest, most affordable way to find a speaker.
Full-featured Job Board
Post and Track
Post and manage your job in your online Member Center. All interaction with speakers takes place through our website unless you prefer otherwise. We organize your correspondence automatically in your online message center!
Fast and Relevant Responses
Get Responses Within Minutes
If speakers believe they are a good fit for your opportunity, they submit their materials so you can find a perfect speaker for your event quickly. Only qualified speakers for your posted topic and who are available at the time, date, and location will respond.
Adjust Your Criteria
Fine-Tune Your Request
For the best results, you want to be sure speakers know exactly what you're looking for. We have more data points than anyone else to help you find that perfect match. Select areas of expertise, gender, fee range, location, speaker affiliations, and much more.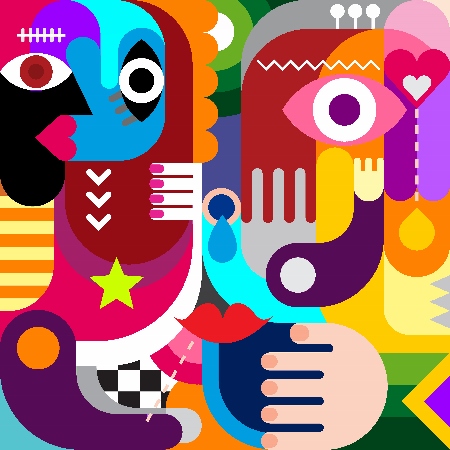 Selecting The Right Speaker Is An Art
Let Us Help You Find The Perfect Match
We've got more to choose from than anyone else! Find professional and emerging professional speakers, authors, trainers, business leaders, technical gurus, educators, medical professionals, seasoned public speakers, and other subject-matter experts. We've not only got tools to help you narrow your search to the perfect fit, but we've got live help available weekdays from 9am to 5pm Central Time. SpeakerMatch is way more than just website where you submit a request and hope for the best. We have real people you can easily reach to hold your hand along the way.
What Clients Say
This service was EXCEPTIONAL!!!! When I started out on this task, I had no idea how I would be able to come up with 3 nationally recognized speakers in such a short period of time for an event quickly approaching. This streamlined the whole process and shortened the completion time considerably. I will definitely use this service again. The quality of your candidate pool is AWESOME!!!!
I've received many responses to date, and I've got about 8 - 10 proposals that we are considering... I know I said it before, and maybe since I'm a rookie at this kind of thing, I just don't know what else is out there on the web, but I just think your site is the best!!! You make it so easy for us. Your service really does all the work involved in the research! All I have to do is pick! Thanks for your help.
I did receive quite a lot of responses w/most of them being right on the nose. I'm still sifting thru and talking it out w/the committee. This site is fantastic!! I'm so glad I found it. It's the only site I found that lets you build your own profile, and the responses you receive REALLY fit your needs. LOVE IT!
I am so thankful I found your website. Wow! What a great resource your company is! I received 14 responses already and many of them were very good. I need to ask you again... Do we have to pay a fee for your service? (No.)
I will definitely let people know about this service, it saves us so much time in research when the speakers come to us. :) Thanks.
What a great site you have! You should be very proud. I was very impressed on the professionalism and immediate responses I received. We will definitely keep you in mind for our future events.
Some Of Our Valued Clients Include: