Try Our BRAND NEW, Lightning-fast Turbo SpeakerSearch© Tool!
Most Recent Programs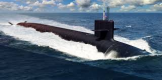 This is a program built around The Submarine Way methodology, patent pending system and C.O.R.E. process. What that means for you is that if you need a focus on change, leadership, onboarding, engagement, diversity and or inclusion, I can and do adjust the "aim of the speech to blow your audience away. We can and will tailor this program to your organization but the system itself never changes...

Has your passion for life been swallowed up in the busy work-life you have created? If you are like many entrepreneurs or financial professionals, you are doing your best to help your clients set and achieve their financial and life goals, yet you are failing to reach your own. Lack of Purpose is the #1 reason that financial professionals and entrepreneurs are not as productive as they could be an...

Parent Institute Programs have a Transformation Affect to those Believing in a Schedule, Organization, Planning etc..Creating Observant Communities for children is the Mission —helping young people successfully learn, stay and prepared. Communities public schools brings-raise existing resources and services into schools—as well as parents and other volunteers groups collaborations...

Do you and your team cringe when you hear the word CHANGE? You're not alone! Creating positive change in our lives and our organizations can be difficult, in fact even the most successful organizations fail in their change efforts 50% - 80% of the time and success rates for New Year's Resolutions is a mere 8% after a year. In this humorous, inspiring, and thought-provoking story of one wom...

Learn proven communication techniques that you can apply immediately to every conversation to quickly build quality business relationships, increase your sales and grow your revenue with ease. Discover the secrets and time-tested communication techniques from the world's leading communicators who have mastered the art. Learn how you can apply these same secrets to your own unique communicat...